Limousine Hire with Driver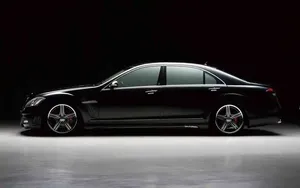 Hire a limousine with Drivya and really make that trip special. Whether for yourself, that special person, a prom ride, or any other reason let Drivya give you a VIP limousine ride that will blow your mind!
Who Can Rent Our Limousine & Luxury Chauffeur Service
In the past, when the word "chauffeur" is mentioned, it brings to mind someone with more money than they know what to do with, a billionaire who sits in the back of their limousine, sipping expensive champagne, and planning their next million-dollar investment.
However, this is no longer the case. You too can escape crowded public transport and enjoy the comfort of luxury travel with a professional, expert driver without breaking the bank. It is no longer the privilege of the select few. In fact, for many it can even be the cheaper option as you can work whilst on the move and not losing time in the office whilst travelling. You are not tethered to the train or bus schedule; you get to make the choice of when to travel. You'll get a door to door service and you remain the master of your time, after all, it is precious and you shouldn't have to lose it just because you have to spend far too long waiting for the next bus or train.
Feel Safe on Your Travels
Safety First
In today's heightened security state you can feel much safer with your own personal, professional driver who has been thoroughly vetted to ensure they are reliable and safe.
Release the Stress
Save yourself from the stress, delay, and the overcrowding associated with public transportation. No more squashing, shoving, and jostling for position, you will get your own space in complete comfort.
Feel at Home Away from Home
Whether you are travelling by yourself, with your family, or in another group setting; whether it is a once-off trip or something more regular; whether in your home country or somewhere else in Europe; or even if you need to be picked up from somewhere off the beaten track; we've got it covered. Hire a car with driver and really get more out of life!
Drivya for Your Professional Life
In the modern, multicultural world that we live in, work related responsibilities often lead to heightened anxiety and mistakes can often been expensive. If your company needs to meet with a customer in their location which is far away from yours, you often need to travel there. If not you yourself, then your emissary. They need to be there at the appointed time and be fully appraised of the situation at hand. Arriving late to important meetings can often unfortunately scupper big deals. Just by being late creates the wrong impression and starts off the communication on the wrong foot. This can have a snowball effect and can ruin the whole deal. Moreover, arriving in a stressful state and not being fully refreshed for the meeting can muddle the brain which leaves the presentation falling a bit flat when it needs to be full of energy. It is obvious that if the journey exhausts more than the meeting, the meeting will be a failure. We want to help you avoid this. By hiring a car with driver you will avoid these consequences and difficulties. It therefore makes sound financial sense to use a professional chauffeur. This will, in fact, save you money in the long run.
In general, all businesses want to limit the amount of stress the employees have to deal with. More stress equals less productivity. Whether you are giving a presentation to potential partners or introducing new products to prospective customers, it is vital to give the best possible picture. This means taking care of every single aspect of the day: Going to sleep early, ensuring you are dressed appropriately, arriving on time, and not arriving debilitated by the journey that you had to endure.
Maybe you did hire yourself a nice car. But did you find the way easily? Did the GPS tracking work exactly as you planned? Could you find a parking space? How did you deal with the traffic? Were you sure you arrived at the correct location? Did you have a chance to go over your notes on the way? So many potential issues which can all be avoided in your chauffeur driven vehicle. You will have the time and opportunity to quietly view your documents, refresh in your mind how exactly you want the presentation or pitch to and be ready to put on a great show. You will gain immense satisfaction by being able to display your best, wearing a sharp suit that looks as if it has just come out of the shop and not been crumpled on the journey, and have enough energy to face any challenge that may be thrown your way. You can beat your competitors just by showing your confidence and energy that you have saved by arriving in the best possible way.
Don't Let a Bad Journey Ruin Your Day
Real Diplomacy
All of the above is particularly relevant if you are working in diplomacy or the parliamentary field. When you have the lives of millions in your hands, you must take care of your own welfare as well. It would be regrettable to start a conflict just because of bad mood! Your job responsibilities are more important than your mood. It is vital that you deal with the practical difficulties likely to distract you from the job at hand. In this context, having a car with your own personal driver isn't really a luxury but rather a means of being able to do your job in the more complete and measured way.
Showing Your Artistry
It's even useful to think about our services if you are a professional artist. When you go and present your works to various exhibitions and galleries you cannot know what type of audience you will be met with. In fact, there is no reason, even if your work is of the highest quality, that your potential sponsors will go for you if you roll into the art gallery half an hour late and looking like you've just got out of bed. They won't trust you if you don't look the part. So think of the service that you can get with a private limo with a personal driver, you'll arrive on time, in comfort and you will be sure that whatever you need to transport will arrive safely.
Escaping the Crowd

As for musicians, even if you aren't fantasising about the crowds of screaming fans that you need to escape from, the fact remains that you need to arrive on time and in the best possible state whereby you can perform to your maximum. Music cannot be performed in a rush, there has to be a clear inner state; even the most severe rock music needs an equilibrium in order to perform. So don't sell yourself short and get there with Drivya!
Drivya - Not Just for Business

Have you ever thought about what we can do for your recreation periods? Imagine being late for your own child's wedding, your wedding anniversary, or perhaps in unfortunate situations such as a funeral. So rent a car with driver to ensure you arrive anywhere where elegance and punctuality are in order: A baptism, communion, bar mitzvah, bat mitzvah, etc. are all situations where arriving in style is important.
Something Special

What about that special day for the love of your life? Your palms are sweaty, you've travelled two hours across town and your heart is full to bursting because of all the heightened tension you're feeling. Show that you really and truly care, arrive in style, go somewhere special in a truly special car for one of the best nights of your life.
Embrace the Magic!
You can make the most of all the magical moments of your life with a chauffeur driven car. They are ideal for a myriad of events: The Carnival of Binche, sleepless nights in Paris, European football. You name your destination and we'll do the rest! Get to any sporting event and actually enjoy the whole shebang. You can avoid the mob and really get to spend time with those you care about the most, your family. Visit the most beautiful cities in the world in peace, and savour the largest (or smallest) exhibitions at your leisure. Or if you prefer gourmet getaways and big parties, you can do so without having to worry about the clock, the alcohol consumption, or the finding of your car in the early hours of the morning. You can really let yourself go without endangering anyone else on the road. In fact, if you need we can even help you back to your room if you really need it. As the popular phrase goes: Don't worry, be happy, coz Drivya will take care of you!
In Parting
Who knows what life throws at you? Life can lead you to professional meetings, festive events, hosting prestigious people and having to make your point in a truly impressive way and many others besides. You may simply want to please a dear friend who you haven't seen for a long time or get on terms with a prospective customer. You may have made an appointment to get to somewhere out of the way or you may have someone coming in from abroad who needs picking up. Send that special someone a personal driver. Trust us, it's well worth the effort.
In summation, forget about what you used to think about hiring chauffeur driven cars and limousines, it's simply not true. It's not overly expensive, it's not for the privileged few, and it really does make a difference. Protect yourself from the vagaries of life. Give yourself the respect that you deserve and live life to the full. Life's too short, do you want to complicate things?