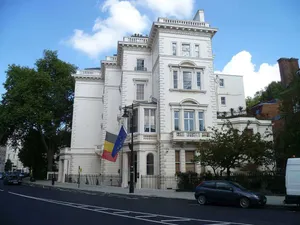 Airport and rail station transfer for embassies and official delegations.
Drivya, chauffeur-driven car hire can provide transport services for official excursions. Are you organising a diplomatic trip? Are you receiving an official delegation? Our drivers can provide transfers from airports and train stations. They will keep track of early arrival and delays to make sure they meet you at the airport or station on time. You or your guests can be dropped off at the Embassy, hotel or other venue.
We have sedans, limousines, minibuses and coaches with private chauffeur, and our services are adapted your needs. Just order the vehicle of your choice. Our drivers are experienced professionals who respect a code of ethics and drive their passengers safely and discreetly.
We have a strong presence in France, Belgium, United Kingdom and USA. We provide chauffeur-driven transport to a wide variety of destinations. Don't hesitate to contact us for more information.
Embassies and Official Delegations, Hire a Chauffeur-Driven Car for Your Trips
Embassies and official delegations can take advantage of a discreet, reliable, punctual and professional service. Drivya provides a bespoke service according to your needs. Have you got a professional appointment in town? A gala dinner? Hire a chauffeur-driven car. Choose a sedan or another luxury vehicle from our wide selection, and your driver will pick you up wherever you want and transport you in the utmost comfort.
Our services meet high-quality transport standards. Our drivers are carefully selected for their professionalism, reliability and punctuality. They are professionals who all have significant experience and know how to act with discretion.