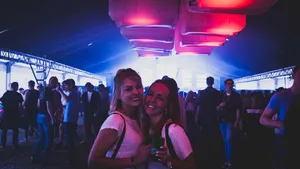 Whether you are a professional or just someone who wants to get out and have a nice evening, with Drivya you can do it in style. Part of the enjoyment of the night is not having to worry about getting home. With Drivya, you can come home any time of the night (or day!) and not worry about anything apart from having a great time.
Eight Reasons to Hire a Party Limo
Is there really a point in getting driven to a party? Why should I? Is it worth the money? These and other questions abound before you think about hiring a party limo or other vehicle to take you out for an evening. Apart from the obvious you drink we drive option that you get with a party limo there are numerous other advantages as well. Below you will find some of the most important reasons to not travel with your own car or with public transportation and the reasons to choose Drivya to an unforgettable evening:
Get Full Enjoyment!
One thing that you really don't want to worry about is the alcoholic content of your beverage. You don't want to be calculating the units of alcohol that you are drinking when you are having a great time with your friends. With Drivya; simply put: U drink, we drive. It's not just about everything else that we can help you with, it's the actual time spent at the night out and the quality of it. How many times have you been cajoled into one more drink against your better judgement. Now you can let your judgement off the hook because we will take you home.
Don't Worry about a Breakdown
Have you ever looked forward to something and then found out that it's not actually happening? What about when you have an appointment and everything seems to go wrong all at once; the car won't start, then there is loads of traffic, then you can't find a parking place. And then finally, a breakdown. You just want to kick and scream in frustration. Yet this doesn't need to be the case if you hire a car with Drivya. Every vehicle we use is thoroughly maintained and ready for the road. There are no shortcuts and each car is treated by their driver as one of their own. There are no money saving cheap repair jobs or checks done with the cars. They are all in tip top shape and impeccably maintained to ensure that they don't break down or suffer any other fault.
Peace of Mind
When you go to a party you want to be completely submersed in the atmosphere. You want to experience everything on offer, drink what you want without having to worry about anything else. You want to be able to lose yourself in an often stress filled life. However, if you have to take care of your transportation from the party back home you will not be able to do so. This stops you really enjoying the party which takes away from the whole night. If you hire a party limo with Drivya you will only have to deal with us, we are your point of contact and we try our best to give you complete peace of mind.
You Won't Get Lost
There are so many party locations around now and getting to that little one that your friend has chosen can be a real nightmare. Even GPS is not a substitute for someone who knows exactly where to go. How many times have you have an appointment, the GPS has told you that you have arrived and you still don't know if you have actually got there. Hiring through us gives you the chance to arrive at exactly the correct location, without getting lost, and with assurance that you are there. Do it for you and do it for the party.
Parking
As more and more cities around the world are noticing, money can be made from parking fees. There is no such thing as finding that small back street where you can just park your car. You are charged for that too. But paying for a space is only half the battle. It's often even harder to just find a parking spot. Isn't it unfortunate that restaurants and other social spots don't have a say in the creation of parking spots? So why don't you let us take you there? We will take you right to the front door where you can arrive in style and not have to worry about a parking spot, walking, or getting caught in any inclement weather.
Omg Who Did That?
You are allowed to look after your car; you are allowed to care for it and you don't want to have to worry about getting it knocked or bumped into. Bumpers are NOT an invitation to hit your car! In busy centres driving is difficult as there is so much traffic. This makes it easy for accidents to happen. When it does happen there are a few different options; some leave their details for you to contact them but unfortunately others are not as scrupulous leaving you with a huge headache as well as a big hole in your wallet. Getting a chauffeur driven car solves this potential pitfall and allows you to party the night away with a worry!
Where Has My Car Gone?
After a long and late night of partying it's easy to forget where you parked your car. If it's in a car park it's not the end of the world as you can systematically check through the different sections. However, if your location is on side road it's far too easy to lose your car. With Drivya you won't lose your car because you won't have one! Simple, easy, and effective.
Arrive in Style
Do you really want to make an entrance? Need to impress someone, or just want to make a show? Why not go the whole hog. You can select one of our executive model cars or even go further and arrive in a limousine. You will surely get everyone's attention by arriving in such style! And of course, it's much more than that as you will get the comfort and privacy as well as feeling like one of the real elite.
What Car Would You like to Take?
We have a wide variety of cars that you can select from. These include some basic models and go all the way up to beautifully outfitted limousines. Whilst we offer many different cars our most popular choices are the Mercedes E and S classes. Whilst the E class is a very comfortable and luxurious car, a lot of customers who want to impress go for the S class. The difference between them is not just in the little things but also in the big things. Many people who own a E class will not purchase a S class because S classes are very large and more difficult to park. However, this isn't the case is someone is driving the car for you! Using Drivya gives you a personal driver who will take you where you want, when you want. You don't need to worry about parking, you need to enjoy the party. The S class gives you real, unconfined luxury that you deserve. This is the beauty of not having to drive. You can select the most deluxe car and not have to worry about anything.
What Do We Offer You?
Whilst many of the chauffeur driven car services are country based we are not. The way it works is simple, you call us and tell us what you want and in which country it is. As we have the largest network of operators in Europe we simply contact the one that best suits you and arrange every aspect of the transportation. Whether this be transfers across many countries, difficult pick up times, or a high number of passengers we have got every aspect of the journey covered. What makes us truly unique is our ability to find the perfect solution whilst keeping in constant contact with you.
Where Can We Take You?
We are not simply a country wide service; we are based everywhere we need to be as we have an extensive network covering many countries. In fact, if you are unsure of where you would like a party to be and want some advice simply get in contact with us and we will be happy to help. We are your centre of operations and will do all the work for you. Here are some examples of places to visit to whet your appetite:
Icebar London: Experience a bar made completely out of ice (capacity 60)
The Shard: Get an exclusive view of London (capacity 400)
Loft East: Design your party yourself (capacity 100)
Bumpkin Kitchen Bar & Grill: Rustic simplicity in the heart of London (capacity 36)
The Gun: Offering some of the best river views in the city (capacity 20-300)
The Banking Hall: Unique Art Décor in true beauty (capacity 150-800)
ZSL London Zoo: Take in the unique animal surroundings (capacity 30- 300)
Tower of London: The oldest symbol of London, the place of the crown jewels (capacity 20-300)
Attendant Shoreditch: a cool and quirky space for private evening events (capacity 60)