Chauffeured Sightseeing Tours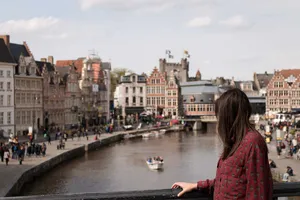 Get to really enjoy the sights with a driver who can serve as a guide at the same time so you can see the country with an insider's view.
For Private and Families
If you're travelling alone, as a couple or with your family, think about hiring a car with a driver for your holidays. It makes every element of your stay easier. The service begins when you arrive; your driver will be waiting for you at the train station or airport, and will drop off you at your hotel. Whether you're staying for a whole week or just a few days, he will escort you throughout your trip, in the city or the countryside.
Paris, Madrid, London, Rome, Venice, Amsterdam,... we have representatives in France, across Europe and the USA, and we offer chauffeur-driven car hire, whatever your destination. At the end of your holiday, your personal driver will take you back to the train station or airport. He will keep track of early arrival and delays to make sure you get there right on time.
Hiring a car with a driver for your sightseeing trips will save you more hassle than you can imagine. No more worrying about directions or parking, and no more attempts to navigate public transport!
For Your Company Outing
Are you a tourism professional looking for a reliable company for your organised tours? Drivya has over 15 years of experience in transport services. We offer chauffeur-driven vehicles for different sized groups. Got a large group? Our coaches can transport up to 80 people. Or a small tour? Our minibuses will suit your perfectly.
If you are a professional wishing to sightsee during a business trip, we recommend hiring a chauffeur-driven car. A driver will allow you to discover tourist attractions whatever your destination in France or Europe.