Students & Universities Transport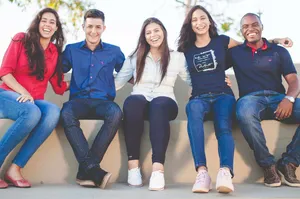 Bring your history course to life for your class by taking them there. Use Drivya and you won't regret it.
Students, Hire a Car with a Driver to Help Your Studies
Are you studying art or Ancient Rome? Plan a trip to Italy with your classmates! There is no better way to understand the Colosseum and other antiquities than by visiting them in person.
Trains and planes are getting more expensive every year, so hire a coach as a cheap and convenient travel option. Whether it's for one day, three days or even a week, plan an educational trip with your classmates.
We offer different sized vehicles with drivers to suit your needs. From minibuses for small groups to coaches for larger ones, tell us about your project and we'll do the rest.
Tutors, Hire a Vehicle with a Driver to Help Your Students
University tutors must provide the necessary tools required for their students' learning. Whether you teach art, archeology or foreign languages, a study trip to Europe may well be in order. Your students will be able to deepen their knowledge of a language or discover the history of famous monuments.
To make the trip run as smoothly as possible, hire a coach with a driver to transport your students. Your driver will escort you wherever you want throughout your trip. This solution provides the convenience of flexible hours, without needing to rely on public transport.
We recommend hiring a minibus or a coach with a driver for your study trip.