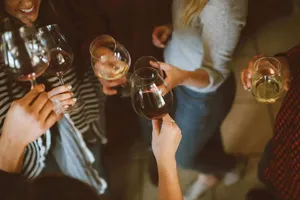 Rent a car with a driver to finish your single life in style.
Lots of events could be improved with a chauffeur-driven car, and stag and hen parties are definitely among them. You only celebrate the end of your single life once, so enjoy the party to the full and hire a car with a driver. Choosing this service means you can fully enjoy the evening without worrying how to get back home. Your driver will transport you and your friends throughout the night, and drive you home once the party is over. To make it even more of a party, hire a luxury, chauffeur-driven car! Whether a sedan or a limousine, treat yourself to the car of your dreams for a night. We also make sure the party continues in the car, providing drinks and special extras.
Inviting a lot of friends to the party? Hire a minibus to transport everyone together.
Luxury Chauffeur Service
Make the night even more unique by choosing a high-end, luxury model. It's not every day you have a stag or hen, so enjoy it! And it's not every day that you have the opportunity to be driven in a luxury car, so this is a great opportunity to hire a chauffeur-driven sedan, limousine or other prestigious vehicle.