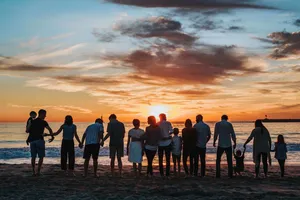 Travelling alone or with your family? Make your trip simpler by hiring a chauffeur-driven car!
Drivya transports business directors in Europe and across the world. Whatever the purpose of your trip, we can provide the right vehicle and driver.
Have you considered hiring a car with a driver for your holiday transport needs? Chauffeur-driven car hire is a convenient solution that will let you travel through city and country with ease. Your driver will pick you up at the airport and take you to your hotel. He will then drive you wherever you want to go throughout your trip. With our efficient and reliable service, you can enjoy your holiday without worrying about transport, parking and getting around town.
We have representatives in Belgium and throughout Europe. You can hire a chauffeur-driven car in Paris, London, Rome, Madrid, Brussels and all major European cities. Renting a car with a driver also means you can visit neighboring towns which would be difficult to reach by public transport.
Hiring a car with a driver for your holiday means ensuring an easy journey with no travel complications. Want to enjoy your holidays without worrying? Contact us and we'll drive you wherever you desire.
Make Your Wedding Day a Magical One by Hiring a Luxury, Chauffeur-Driven Car
We provide a wide range of vehicles to accompany you on the happiest day of your life. Choose from sedans and limousines (minibuses and coaches for the guests) and you'll be driven in a luxury car throughout the day, transporting you with ease from your home to the ceremony, and on to the party. All you have to do is sit comfortably and enjoy the experience.
So what are you waiting for? Book your dream car for a perfect accompaniment to the perfect day. Our drivers are highly experienced and will take care of your privacy. Drivya's service is guaranteed to be reliable, discreet and professional.